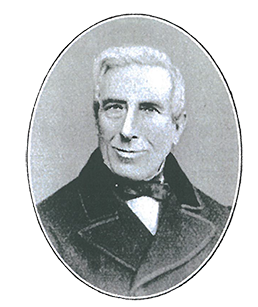 A bio written was written in Germany probably Tettnang and Translated in Google.
Probably not the best translation so if corrections, please email.
Joseph Senn was born on 19 February 1810 in Ravensburg. His father Josef Benedikt Senn. After training as a teacher, he received a job in Bavendorf near Ravensburg. From there he came to Tettnang in 1838. On July 5, 1847, he married Crescentia Kieferle Tettnang. They had five kids. In 1864, era us retired from the teaching profession and became Tettnang Town Keeper. On May 16, 1882, he died at the age of 73 years.
A young musician draws attention

The then parish priest and dean Brielmaier of Tettnang came from Bavendorf and had heard that in his home town a very musical young Man is who also composed. In 1836 Brielmaier bought a German figurine from him Mass (German hymns with instrumental accompaniment). And because she probably liked it, He returned from him a German Verper, also with orchestral accompaniment.
Soon after, in 1838, Senn was hired in Tettnang as a junior teacher (assistant teacher or school administrator). He immediately enters the song wreath. In 1841, Josef Senn takes over the direction of the Liederkranz as conductor Because the then conductor Wilhelm did not stand for re-election. Wilhelm had been taking over the office for the old and sick Franz Biegger for many years, and presumably had sufficient musical education in chorus, choral boys and organist in St Gallus.
As previously mentioned, Senn also composed. Even before his time in Tettnang, who was still a young teacher in Bavendorf, he wrote a German figured mass and a German version. These compositions were bought by the city pastor Brielmaier, who came from Bavendorf. When he wrote the other works is unknown. It is striking that at the time of the new building of St Gallus 1858 to 1860 in Senn increased musical altivities are observed. From Senn's works of church music only the Missa solemnis, the Deutsche Messe in G and a funeral song have been preserved. The other compositions are known only through the inventory directories. Perhaps the successor Alois Leibold has scoured the music cupboard and cleared out a lot, because no longer zeitgemab. (Entry of Leibold in the inventory)
Organist Senn becomes a city caretaker

Senn leaves school in 1864 and becomes Tettnang Town Keeper. City Council minutes, negotiated November 13, 1863.
"Today the Burgerausschub was opened, that on the 6th this month's organist Senn was selected by the Germeinderat to the city caretaker. At the same time, the Burgerausschub over the a Term of office further informed about the closer relations of employment of the newly elected municipal caretaker. "
Obituary Senn

Senn dies in 1882 after 40 years of service at St Gallus. The obituary in the newspaper says a lot about the man Joseph Senn:

"Today, the earthly wealth of the city caretaker, organist and city councilor Josef Senn has been handed over to Mother Earth. As an organist, the immortal was through more than 30 years tireless and in a useless manner thatig. He managed his office as a caretaker for about 20 years with the most painstaking conscience and with the greatest possible indulgence with the succulent payers. By such work in the positions held as well as by his unassuming and friendly nature towards everybody, the one who went too soon had the love and respect of the Population of city and country acquired in such measure as has been expressed today in this probably unprecedented gross funeral procession. "
He rest in peace!
His memory will live on in all.